Surface Matters works alongside a reputable concrete grinding company to offer a complete grinding and polishing service. Surface Matters is also an approved applicator of the BriStone Crystalizing System for concrete and stone.
Bristone
BriStone infuses special proprietary formulations with mineral compounds into the pores of the concrete or stone to create a protective shield over the surface, providing complete protection against wear and tear, weathering, pollution, and a wide variety of other contaminates and improving The durability and life expectancy of your polished concrete floor.
Environmental Benefits
Once the BriStone® System has been installed, it will avoid the prolonged use of cleansers, restorers, strippers, sealers and products with harmful substances that in successive maintenance procedures will end up in the public sewerage network contaminating the water ways with non-biodegradable chemical sludge given the fact that polymeric systems are formulated with chemicals derived from the petro-chemical industry. The plastics that are integrated into these products require many years for nature to decompose them into simple elements and again be re-integrated into the ecosystem. The BriStone® products can be maintained basically with plain water and a cleanser of easy biodegrability as the products do not contain metals, or harmful chemicals or solvent based petro-chemicals. The BriStone® System reduces environmental contamination, without deep scrubbings, total stripping or reinstallations and recoating.
On horizontal surfaces, BriStone does not discolor, scuff, or black mark. Daily or weekly buffing is not necessary. In fact, cleaning and maintaining a BriStone surface is quick and simple, representing in major cost reduction.
Whether commercial or residential, the BriStone Crystalizing System should be your first choice for polished concrete or stone restoration.
Our Projects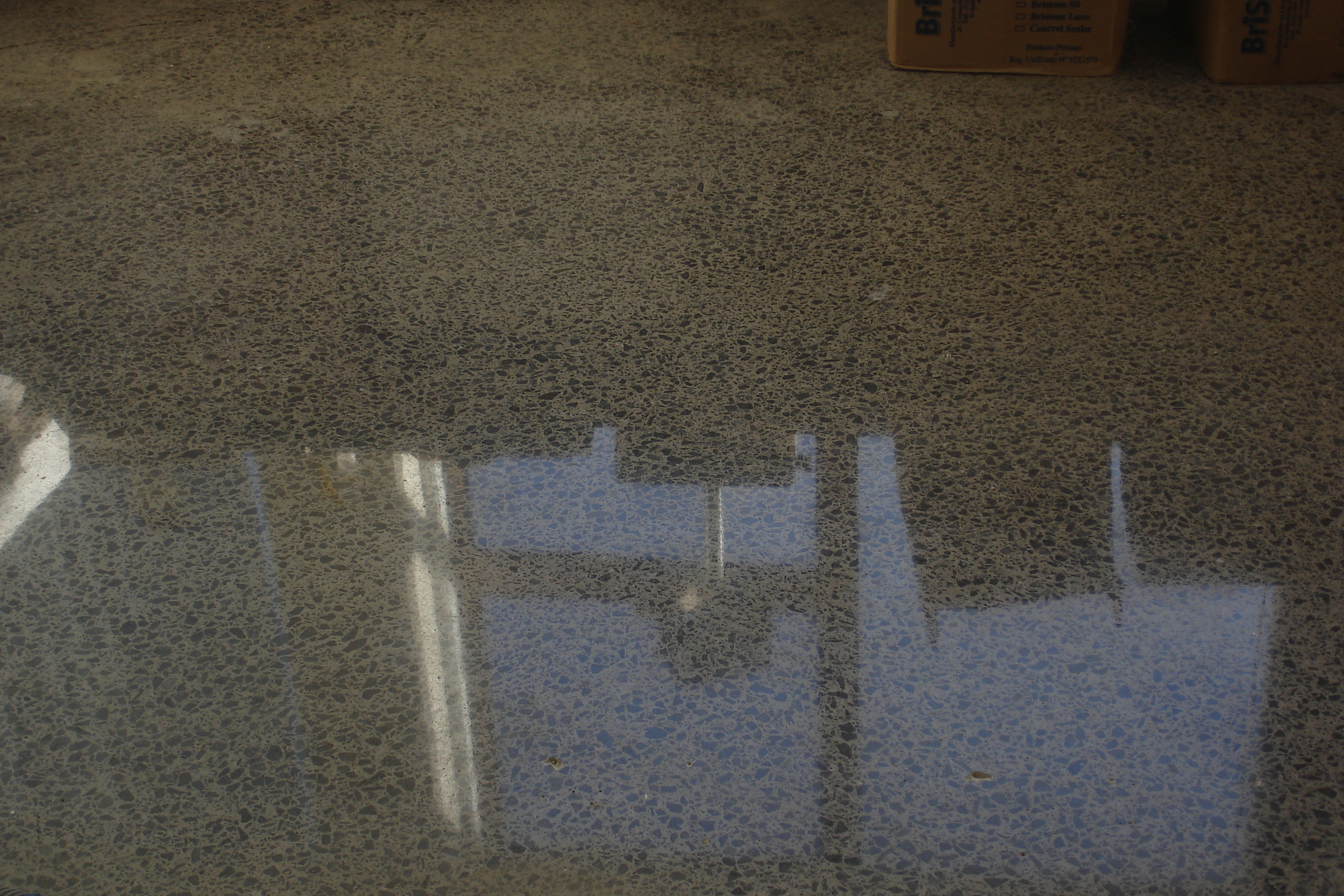 Create an in-built glass-like finish on your concrete or stone floor. BriStone is made up of the very minerals found in stone, and is fused through a...
> View project